Tools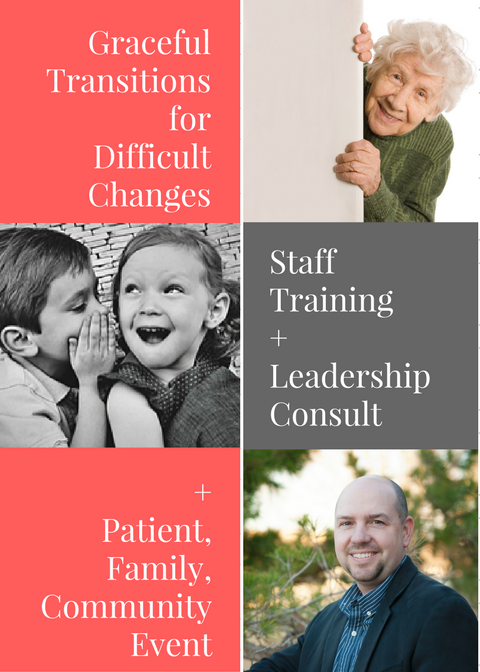 Graceful Transitions for Difficult Changes Event/Training
Partner with local businesses and groups to create a memorable event for caregivers and patients in your community!
Training for your employees or volunteers!
Consulting with your executive leadership group!
Contact Bruce directly at bruce@brucemcintyre.com to learn more.
3 Great Websites for Family Caregivers
www.caregiving.com Denise Brown has created probably the best online community of caregivers and caregiver resources anywhere.
www.agis.com If you're a checklist person, this is your website!  How to evaluate assisted livings, doctors, hospices, etc.
www.caregiver.com Gary Barg provides info, stories, inspiration, and tools for the caregiver!